Our Transparent Product Rates
For Those Ready To Grow Their Online Business & Reach To Become The #1 Provider In Their Industry.
SEO Audit
Increase Search Engine Ranking
Website Performance Report

Content Marketing Calendar
PPC Campaigns
Improve SEM Performance
Keyword Audit & Optimization

AI Monitoring & Automations
CRO Package
Improve Conversion Rates
Improve Landing Page Conversions

Reduce Shopping Cart Abandonment

Retarget Interested Visitors

Boost Click-Throughs & Repeat Purchases
Email Marketing
Build an Email Marketing Campaign
Build an Email Drip Campaign

Custom Email Content Calendar

Lead Generation & Lead Scoring

AB Testing, Day-Parting & Geo-targeting
Specializing in eCommerce, D2C, B2B, Online Bookings & Online Sales
We're looking to partner with and grow a few more ecommerce clients online.
If that's you, myself and my team will personally help you gain 200%+ growth in traffic, leads, conversions or other identified and agreed upon pertinent KPIs to your business, to become a leader within your industry inside the next 6 months.
Discover how to use eCommerce to generate online sales, bookings and/or new clients every month.
Our team is ready to scale with you. We grow as you grow.
We will lift your website or landing page conversion rates, guaranteed.
I have a 100% track record for every website I have ever touched for lifting conversion rates. I will help improve website performance, visitor return rate, average order value, conversion rate percentage or all of the above. Guaranteed.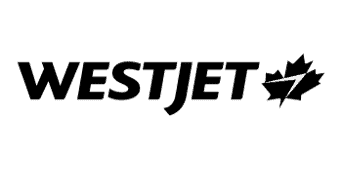 In Just 10 Months, We Brought Our Client's Conversion Rate From 2% To 12%, More Than Doubling Their Monthly Online Sales.
Retail client needed help in transitioning from traditional brick & mortar sales, where their website served little more than an "online brochure", into a full-fledged eCommerce shop with digital marketing strategies from eCommerce Training's Growth Module. Sales at the start of the project were just over 2,000/month.
Within the first 10 months, we doubled their monthly sales by improving their content and ultimately search engine ranking, streamlining customer UX on their website for easier flow and navigation, and lastly, improved landing page conversions from 2% to 12%!
I have been in the eCommerce & Digital Marketing space for 20 years.
Using the system you are about to discover, I have generated millions in sales for my clients across industries such as retail, automotive, finance, ecommerce, healthcare, agency, airline, travel and hospitality, hotel, food & beverage, utilities & more!
In 90 Days, We Optimized Our Client's PPC Campaign To Go From A 1.7x Return On Ad Spend (ROAS) To A 4.66x ROAS!
A common theme we hear amongst many businesses is they are spending too much money in paid search campaigns. Many agencies will give "advice" recommending to spend even more in order to get better performance. I call BS.
There are often immediate red flags when we look into a paid search campaign. Wrong match types, poor keyword lists, low quality scores, and importantly – no landing page strategy as to where to send the potential customer after they click on your ads. If they don't find exactly what they were looking for, almost immediately, they will "bounce" off the page, costing you money for the click, and netting zero returns for your efforts. We identify how to correct all of this.
We're Looking For A Few More Dream Clients To Partner With
Ones Who Are Ready To Grow Their Online Business And Reach To Become The #1 Provider In Their Industry.
Full disclosure – we are very selective about whom we choose to work with directly. We are looking for companies who are serious about growing their online reach, conversions, search ranking and revenue. 
If you are serious and willing to partner with experts who truly understand the digital marketing and ecommerce industry, click the button and fill out our application to book a call so we can determine if we are a good fit together. 
We Took Our Client's Core Keyword Search Engine Ranking From 17th Position To 3rd Position - And Raised Their Average From 55th To 13th.
While Search Engine Optimization (SEO) can be a black box to many people, a very simple process to follow (in addition to best practice guides by Google) is a simple competitive analysis. If you are being outranked by competitors for your desired search terms or keywords – WHY? What is it they are doing that you are not? Who is linking into them that is not linking into you?
Once you understand how search ranking works, it is not difficult in most industries to obtain prominent positioning for even the most competitive search terms.
Our Transparent Product Rates
For Those Ready To Grow Their Online Business & Reach To Become The #1 Provider In Their Industry.
SEO Audit
Increase Search Engine Ranking
Website Performance Report

Content Marketing Calendar
PPC Campaigns
Improve SEM Performance
Keyword Audit & Optimization

AI Monitoring & Automations
CRO Package
Improve Conversion Rates
Improve Landing Page Conversions

Reduce Shopping Cart Abandonment

Retarget Interested Visitors

Boost Click-Throughs & Repeat Purchases
Email Marketing
Build an Email Marketing Campaign
Build an Email Drip Campaign

Custom Email Content Calendar

Lead Generation & Lead Scoring

AB Testing, Day-Parting & Geo-targeting
We can handle all of the above on retainer
Full eCommerce & Digital Marketing Package
3 month minimum
End-to-end SEO Management & Competitive Analysis

PPC Campaign Management & Reporting

Conversion Rate Optimization Site-Wide

Email Marketing Campaign Development & Content Calendar

Go-To Market Strategy & eCommerce Best Practices