Master digital marketing with the top eCommerce program online.
Whether you're a beginner or advanced marketer, whether you work in-house or own the agency, eCommerceTraining will help you learn new skills and online best practices to scale your business or advance your career. 
eCommerceTraining is the fast track you need to develop your digital marketing expertise.
Designed for all skill levels to rapidly improve your expertise, expand your network, and boost your career.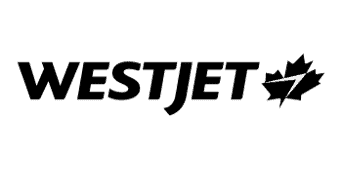 eCommerce Training Modules
Get Battle-Plans on Topics Such As:
What Do People Say About the Program?
"Not only is Mike and the eCommerce Training Live program seriously valuable, the down-to-earth nature of his teaching makes us feel like we never have a dumb question. We've passed his trainings down through the organization and have fully implemented his tactics to great success, couldn't recommend him enough."
Read the full review on Trustpilot...
"Mike has been a priceless asset for my businesses when it comes to marketing and conversion consulting.
He has helped me significantly increase the conversion rate and revenue of multiple companies I run. I can't recommend him enough for mastering digital marketing."
Read the full review on Trustpilot..
.
"It has given me and my team a wide breadth of knowledge as it covers so many topics, with Mike also having personal experience in a variety of industries and roles. Overall, my time using e-commerce training and dealing with Mike has led to a great increase in my digital knowledge and allowed me to successfully launch paid search campaigns that have directly led to an increase in leads!"
Read the full review on Trustpilot...
"Mike knew the right questions to ask based on the situation I explained to him, it was far from cookie cutter. He painted clear real world scenarios as to why the metrics may be what they are, as well as what I can do to amend these issues. This is actionable feedback I can do something with."
Read the full review on Trustpilot...
"Thorough, Knowledgeable, Fantastic! When it comes to ecommerce and marketing, I have never met someone as fantastic as Mike. From day one he has gone above and beyond in every aspect of advising and guiding our ecommerce and marketing operations. He came complete with an impressive amount of knowledge, insight, resources, and recommendations that, in my experience, have proven to be enormous assets. Every bump in the road or moment of confusion on our part, Mike was able to clarify the situation and help us find a solution. His engaging and friendly disposition made him a joy to have in every meeting and his professionalism made us comfortable putting our trust in him; which he has proven to be worthy of every time. Specifically, my company recently brought our ad roll management in-house and I was assigned the task of managing it. Not only was Mike able to help me understand the software we were using, but provided me with extremely valuable advice for ways to improve our ad roll and manage it in the long-run. As someone who was assigned this task with little knowledge of how ad marketing worked, Mike was instrumental in helping me feel comfortable and capable of fulfilling this new role. In summary, the skills and knowledge Mike brings to the table are worth their weight in gold. If you need an expert, Mike is the one!"
Read the full review on Trustpilot...
Student Satisfaction Rate
Angels & Entrepreneurs Summit 
Content Multiplier Formula
Endorsements From World Class Business Leaders
Shark, Dragon, Entrepreneur
"Anything you can do to enhance the productivity of your marketing in the digital world is extremely valuable, and Mike has the credibility to do this."
There's 2 options to fast-track your eCommerce Education.
eCommerce Training Video Library Program
Over 65 video modules in a go-at-your-own-pace format, providing end-to-end, guided visual instructions on how to improve your digital marketing and online business. 
Apply To Work With Our Team Directly
Personalized, hands-on, weekly live training via zoom walkthroughs, with up to 20 people per class. Real-world application and QnA sessions. Limited seats available.